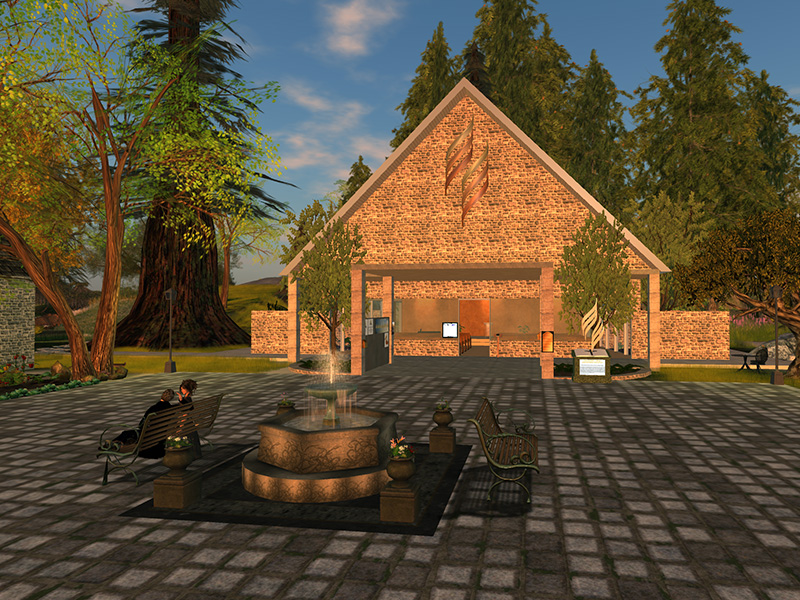 Select from the options on the left sidebar for more information about scheduled events and services to be held. If you have a Second Life® account, stop by and visit with us! Church Location SLURL™ link.
Would you like to visit?
If you have never had a Second Life® account, use our handy How To Instructions. Come and learn how to work in the virtual world!
The first SDA Church in Second Life® opened Sept. 17, 2010 Friday at 1:00pm SLT with a presentation on "Finding Peace in a Restless World" by Pastor Paul in Australia. 12 people attended this meeting! See the FirstService event entry in the Picture Library.
Our First Year of Church operation anniversary was Friday Sept. 16 SL Time. ImExcited presented the sermon and JeffOh gave the dedication prayer.
Articles Featuring This Project:
12/2/2016 - Australian RECORD Cyber-Church: Online evangelism for the digital age by Maritza Brunt.
Irish Mission Website Irish Mission Website by Pheona.